Hairdressing Services – Szabó Imre Hair & Beauty
Hairdressing services – Szabó Imre Hair & Beauty
PROFESSIONAL SERVICES AND THE LATEST TRENDS


Szabó Imre Hair & Beauty
If we should emphasize in a few words who we are…
✔ 50 years of professional experience – 2 exclusive hairdresser salon and training center – 16 professional hairdresser
✔ More than 1000 satisfied customer and hundreds of satisfied hairdresser students
✔ Professional salon services, VIP beauty services in the whole country
✔ The biggest hairdresser brands' products with individualized consultation
If you haven't found the perfect hairdresser yet, who forms your hair according to Your style and appearance, then your place is in our salon! 
Don't be scared if you don't have a concrete idea, our hairdresser will help you with individual consultation and hair diagnosis to find the perfect color and style according to the latest trends and also offers the perfect products for everyday use.
"Life is not perfect, but your hairstlye can be!"
ON THE TOP IN HAIRDRESSING
Women or men, perhaps kid hairdressing, classic or trendy style, professional materials and tools for the long lasting perfect haircut – In our salon, you can find all of these in one place.
  HAIRCUT FOR WOMEN
Style consultation and form design
Do you usually unsure about which hairstyle would fit you the best? Is it worth to try a more extreme short hairstyle or should you favor the classic haircuts?  If you have already asked yourself any of these questions, then you will be on the perfect place in our salon! We help you individually to find the perfect hairstyle which matches your personality and the shape of your face.   
What fits you? Our professional hairdressers will answer this question! The hairstyle starts with planning, we will help you with this. Let's try with us a daring pixie or asymmetric bob haircut. Give a try to an elegant long bob, or just freshen up your broken hair, we help you.
Hairstyling
You need to learn how to wear an amazing haircut – our professional stylist hairdressers will also help you how to form your hair at home, and what finish and tendering products to use. In our salon, we guarantee the perfect quality for the work of our hairdressers – the experience of the previous decades from Szabó Imre master hairdresser and the knowledge of the latest trends together provides the professional quality of services.
  HAIRCUT & BARBER SERVICES FOR MEN
It is the end time of similar men haircut! We will find for each of our guests the matching, trendy and sophisticated haircut.
Our professional, top stylist hairdressers and barber professionals are waiting for the guests – be it haircut, hairstyling and style consultation or shaving, you will be in the right hands. We believe that the work of a hairdresser doesn't start in the salon chair and doesn't end there.. – our professionals are waiting for you with the wide selection of hair repairing treatments and professional product use consultancy.
We guarantee you that you will step out of our salon in a way that we have found a solution for psilosis or dandruff – our premium treatments and products can be used at home, so you don't need to suffer from hair problems anymore. What is more, you can have a trendy haircut naturally, what else do you need?
You don't need to feel uncomfortable about visiting a beauty salon! The beauty care is not only the privilege of women anymore. We do not only care about your hairstyle! Our luxury Barber services and beauty programmes also care about the perfection of your facial hair.
  VIP CHILDREN HAIRCUT
In our salon, every child is a VIP guest! The hairstyling can be fun, accompany your children and make it an enjoyable activity!
For the little children, the tough of the hairdresser might be scary, that's why we treat them with kindness, attention and small gifts. With a children friendly, kind and patient hairdressers, the little princesses and the little cool dudes will enjoy the haircut. We are waiting for the children with lots of surprises so that the hairstyling will happen in an amazing atmosphere… Would you like to visit us?
THE ARTISTS OF THE PERFECT HAIR COLOR
The latest balayage, ombre, sombre, copacabana trends, special hair highlighting techniques, hair color changing, natural hair color and extreme, pastel shades – In our salon, you can be the guest of the greatest Ombre Artists and Color Expert hairdressers.  
  HAIRCOLOR PLANNING & DYEING ON A MASTER LEVEL
We start the realization of the perfect hair color with consultation – our Color Expert professionals in each case provide detailed information about which hair color would suit you the best, what are the effects of these chemical processes and how to tend your hair after coloring. For us, it is important that our guests not only enjoy their dream hair in the salon but also at home for a longer period.
We are waiting for you with a wide color selection, hair color changing specialists and quality materials – Our professionals use L'Oréal Professionnel Majirel and ammonia-free Inoa hair -dye, Dia light and Dia richesse colorant, we complete the hair dyers in each case with premium hair regenerating services.
Haircolorchanging
More and more people visit our salons with regards professional hair color changing or lightening, it is a highly complicated and time-consuming job, which requires professionals for the perfect solution. We find it very important to protect the health of the hair, that is why our hairdressers only take on those guests, whose hair they can certainly handle. Would you like to do the great change now?  Get to know more, before taking an appointment about the process of hair color changing!
Special coloring techniques – ombre, balayage and their mates
Many of the ombre and balayage type of coloring and special highlighting techniques are well known, and these trends constantly conquer.
Why do we like so much the various ombre techniques?
The ombre coloring is basically smoother, more elegant and doesn't show that strong contrast with your original hair color. Since most of the time, the guests choose the darker roots fading into lighter ends, the growth of your isn't that visible, so you can enjoy the perfect hairdo for a longer time.
It is manageable with numerous colors both on short and long hair so that everybody can find the coloring which suits one's personality. Be it natural blonde, caramel, brown colors or even extreme pink and red, perhaps smooth pastel rosegold or lavender, our Ombre Artists will create you the dream haircut! It is a perfect solution for those Guests, who would like to have a lighter hair or blonde, but they do not dare to change it completely. Since in this case, the light change between the colors creates a contrast which won't be that showy, as in it would be on a blonde or colorful hair.
Our Ombre Artist hairdressers are internationally acknowledged, so we not only can boast with thousands of satisfied guests in the territory of hair coloring, but we also educate hundreds of hairdressers. 
THE MASTERS OF SPECIAL OCCASIONS
Professional VIP Wedding beauty group and hair stylists – You are in the right hands, be it your Wedding Day, a special family celebration or company event.
  WEDDING AND OCCASIONAL HAIRSTYLES
Hundreds of satisfied brides, a wide variety of classic and trendy wedding hairstyles by professional wedding hair stylists – That's how we can summarize our VIP Wedding program the best.

We set the goal, that the brides who choose us, can get ready for their wedding between the calmest surroundings for their Big Day – either you would like to prepare in our salon or in the place of your wedding our professionals are available for you! 
Besides our beautiful, satisfied brides, an even more perfect reference, the shootings of the Esküvő Classic and the Big Day magazine, where our hairdressers create beautiful makeup and haircut for the celebrities and models.
Why should you choose us for the wedding preparation? 
– We establish the perfect hairstyle beforehand: the latest balayage ombre trends, hair-structure regenerating and trichology treatments, hair extensions and hair styling consultation consistent with the international trends.

– We gladly work with the groom, bridesmaids, and the bridegroom's mother, even at the same time

– For us your satisfaction and comfort are the most important – during the trial-haircut, we try more styles so that we will find you the dream hairstyle for sure. On the day of your wedding, you can even ask our wedding beauty group with getting off in the whole country.
Occasional hairstyle – pinned-up hair, best braids
Naturally, besides the weddings, our professional group is available for other special occasions: be it school leavers ball, company parties, family get-togethers!
Our hairdressers get to know the latest trends from regular retraining – so
The popular braids have just arrived in our salons! We love this hairstyle because it is adorable, romantic and comfortable at the same time. It is even durable for two days, and it leaves beautiful waves. If you don't want to bother about your hair on the summer heat, visit us and our hairdressers will create you the hairstyle of your dreams, be it waterfall braid, sporty, or even a daring top knot!
"I adore what Ádám does to my hair, be it coloring or cutting he is an excellent professional, I preach him with trust!"

/Jenny, Buda salon/
"A real beautiful salon, ambitious hairdressers and professional work. I have been visiting this salon for 5 years now, and I won't change this habit of mine! :)"

/Sabrina, Pest salon/
"It really does matter for me how much time I have to spend at the hairdressers'. In this salon what I get is professionalism and fast service, that's why I choose them! "

/Christian, Buda salon/
"I had the luck to be the guest some of the hairdressers at the Szabó Imre salon. They are featured by fast and precise work, and it worth all the money!"

/George, Pest salon/
"Thank you so much, that after many years of suffering, I have managed to gain back the health of my scalp with the oxygen teraphy!"

/Ann, Buda salon/
"I have been visiting solely this salon now for 14 years, since then only the salon has changed – the quality service and the professionalism is the old. Thank you so much for the beautiful hairdo!"

/Monic, Buda salon/
Hair regenerating, hair structure rebuilding and trichology treatments with professional hairdresser brands.
   THE ART OF HAIR CARE
For us, the perfect hairdo doesn't only contain a beautiful color or shape, but also the health of the hair. That's why we are waiting for our guests with the premium scalp – and hair regenerating treatments – for each hair type and problem. In addition, we use luxury and professional products, and complementary treatments for the perfectly healthy hair.
Kérastase ritual
Individualised hair care – for You!
The hair care will be truly effective and long lasting if we plan beforehand which products to use. Therefore, we need to know the abilities of the customer's hair. Before the proper hair regenerating treatment in each case our hairdressers occupy a hair diagnostic treatment with a micro camera, with which they mapping the scalp and the condition of your hair, they also reveal the problems if there's any, and they offer you an individualized hair regenerating treatment.
Be it even with the products of the organic Aura Botanica product family, or for the damaged hair with the Résistance, or even for the faded, dry hair with the Nutritive product family. 


Have yourself the luxury, which you deserve at a reachable price!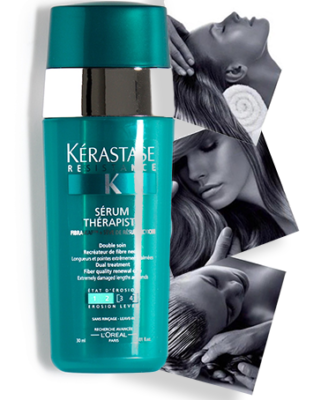 Kérastase Fusio Dose treatment – to kill two birds with one stone
Why is the Fusio Dose treatment the perfect solution for any type of hair? Thanks to its special technology, two agent-concentrate reaches your hair so you have the opportunity to solve two problems with one treatment.

You cannot decide if the smoothness of your hair or the shininess is the more important for you? Would you protect the color of your hair or rather the density?

Our professionals will help you to choose the perfect combination, which will be immediately visible after drying. If you like the treatment you can also buy for yourself the Fusio Dose Home-Lab set which is structured for you after consultation in our salon.
L'Oréal Steampod regenerating and hair straightening treatment
The L'Oréal Professionel's first excellent technology steam hair straightener is protected by 8 patent.
With the use of L'Oréal Steampod hair straightener, the hair becomes smooth and shiny, and it holds its form until the next hair wash. Due to the deep care the natural, colored, highlighted, bleached or permed hair, will be easy to handle and it wins back its vitality. It doesn't matter if the guest's dream hair is straight or wavy: the Steampod is capable of make it happen with regenerating the hair. The serum and the cream that belongs to it rather helps to accomplish the long-lasting hair regenerating effect – with the steam it gets keratin, vitamins and other agents to the hair.
In contrast with other hair straighteners, the Steampod won't dry the hair, but hydrates it and helps to charge it with important agents. It is easy to use, hair straightening is fast and enjoyable with it. 🙂
In case you are worried about it breaking your hair, the Steampod is still a great choice – thanks to its steam technology it smoothens the already broken hair too. 
Smartbond
Have you always wanted to try lighter hair colors, trendy coloring techniques such as the platinum or balayage ombre, but you have always tried to protect the condition of your hair? Here comes the solution, from now on you don't need to choose between the beautiful and healthy hair! Between the hairdresser treatments, the hardest for the hair is the bleaching. Our service protects the hair and strengthens the hair fiber during the coloring or lightening process. In our salon, we complete the bleaching with the SMARTBOND treatment, so it won't damage the hair. The Smartbond is also a perfect treatment as it is – the perfect complement of a cutting or drying.
Trichology treatment – Oxygen therapy for your scalp
The varying hair and scalp problems reach many of us – abruptly appearing strong hair loss, itching scalp or thin, faded hair… Many reasons might stand behind these problems and many occasion they require medical treatment.
However, several times only a simple reason causes this phenomenon: such as the faulty circulation or the lack of oxygen in the hair-bulbs. Our special oxygen-therapy offers a solution for this problem for men and women at the same time so after the therapy, a visible and intense advance can be experienced! Say goodbye to hair problems and enjoy the Oxygen therapy in a long run.
OriginalMineral – organic hair treatment with the power of nature
The Australian OriginalMineral 100% organic products made for those who would like to have a beautiful hair without harmful chemicals! During our O&M hair repairing treatments our professional will freshen up your hair with effective agents – they search the suitable product personally for You  – you will have an opportunity for everything.
Would you like to use the premium and organic O&M products at home? You can buy them from our webshop!
  NATURA KERATIN – durable hair straightening with ceratin
Permanently straight and shiny hair with a chemical-free process. If your hair is damaged and you would like to have groomed, shiny hair, and would  like to enjoy the experience of easy hair forming, you have to try this technique! The process, in fact, a hair structure rebuilding treatment activating to heat. It is proper for damaged hair, as an effect, our hair will be way shinier, and smoother, and it protects the hair from outside effects!
With this method depending on your hair type, you can enjoy the straight and smooth hair for 3-4 month. If you have been struggling with dry or shock hair, now within a few hours we can make it disappear and your hair can be in a condition that you have always desired.
  HAIR EXTENSIONS AND ENRICHMENT
You cannot grow your hair but you would like to have thicker hair? Have you tried many of the food supplements but they haven't helped? You can have a beautiful long hair from premium quality European hair, with professional coloring and cutting! The wearing of the hairpieces will be so comfortable that you won't even recognize! You only need to reput them within a few months. The hair can be reused, and it stays nice for a 1-1,5 year.
Techniques

– Tape -In Hair Extension: these extensions are made with keratin pre-taped and then glued together on either side of your own hair, it lasts even for 3-3,5 months.

– Sew-In Hair Extension/Weaves: this is a so-called, 'cold technique', weave hair is applied by braiding the natural hair into a corn row first, and then the extensions are attached using a needle and thread and threaded into the braid/corn row, it lasts about 2-2,5 months
Ask for Rikter Máté hair extension specialist
  HAIR DONATION PROGRAM
Your hair is a big donation for a small sick person!

Unfortunately, a wig is very expensive and it is extremely hard to get good quality, real hair. Nowadays, many children struggle with such serious disease, which's treatment is accompanied by hair loss. For the kids, it is as important as for an adult to feel beautiful. We would like to help with this because we know how hard it is to get a wig made of real hair.
The goal of Szabó Imre Szalonok is to help the work of Együtt a Daganatos Gyermekekért Alapítvány and with our free hair cutting and donating program help the healing of sick children.
  OUR HAIRDRESSER ACADEMY
Became a hairdresser in our exclusive salons! The Szabó Imre Beauty Academy offers you individual training and retraining for the hairdresser students and for hairdressers.
Gain professional knowledge in our premium quality salons, where you can gain the knowledge with the latest and best materials and machines, which is a real treasure in the job market. We offer a full retraining for all the hairdressers and students, who would like to gain such knowledge which is valid in any of the most exclusive beauty salons. In our training program, we deliver the knowledge the most intense and efficient way, starting from the basic hairdresser services.
Make sure that your hairstyle will be perfect, visit our salon and we guarantee that your hairstyle will match your style and personality on a 100%! Make an appointment easily online! 
Related Posts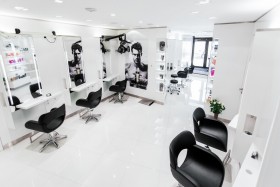 SZABÓ IMRE HAIR & BEAUTY – PEST
1056 Budapest, Belgrád rkp. 26.
+36 1 318 0410
+36 70 635 2235
pest@szaboimre.hu
Nyitva tartás:
hétköznap 07:00 – 20:00
szombaton 08:00 – 16:00
vasárnap zárva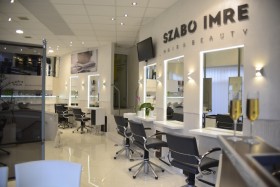 SZABÓ IMRE HAIR & BEAUTY – BUDA
1013 Budapest,Krisztina krt. 45.
+36 70 942 6348
+36 70 63522 26
buda@szaboimre.hu
Nyitva tartás:
hétköznap 08:00- 20:00
szombaton 08:00 – 16:00
vasárnap zárva