Hairdresser Services – Szabó Imre Hair & Beauty
Hairdresser Services – Szabó Imre Hair & Beauty
The condition and the look of your hair are quite important for all of us because these are one of the first things which people notice on us. That is why it is so important, that we tend it and find the style, which truly shows our personality. Be your style elegant or extreme, in our luxury salon, you will receive the best treatment for sure. Get to know our services! What kind of hairdresser services are waiting for you in our salons?  Now you can find out!
  HAIRSTYLING
Everybody wants to be in style, but it is not wise to follow the fashion without limits, and try all the new trends since it is not sure that it fits us. Our stylist hairdressers take into consideration the latest trends and also the personality of the customer when they prepare their hairdos. In case you have your own image, but you are uncertain about it, feel free to ask! During the consultation, we form your new hair together, with which you will be satisfied for sure. For us, it is indeed important, that after our hairdresser services, you'll leave happily!
  FORM-SHAPING AND HAIRCUT
Planning is the secret of success! According to the statistics of WHO, 90% of people living in Earth, wears a hairstyle which doesn't fit her at all. Would you like to be the part of the statistics, or become an individual? Have you ever wondered about if you wear a hairstyle which fits your face and personality? It is important to know, that the hairstyle you see and fancy in a magazine is not always the proper one for you. Turn to a professional, who as an outsider knows the best which hairstyle is the best for You!
If you think that your hair is not worth a try, then visit our salons, and let us change your mind! Namely, the hair designers and top stylist hairdressers of Szabó Imre Hair & Beauty are capable of creating a perfect haircut from whatsoever disordered, unmanageable or fragmented hair.
  BEST BRAID PLAIT
This year the prominently popular plait has arrived at our salons, to dazzle you! We adore this headdress because it is romantic, lovely and comfortable at the same time. Thus, you don't have a side fringe and maybe it stays stable for even two days if it's made by professionals and afterward, it leaves beautiful waves. In case, you don't want to deal with your hair in the summer heat, visit our salons and our professionals create you the dream hairdo, be it waterfall braid, sporty or the quite venturesome top knot! Get to know the brand new hair braid trends, and if you have found your favorite, our hairdressers will create it for you!
  BE IN STYLE BEAUTY PROGRAMS
If you want to change, if you feel like you can't find the style which fits you the best in this fast-moving fashion world, we help you! We are waiting for you with a holistic style-beauty package, in which you get many of our services due to the big transformation, and it is guaranteed that you will be satisfied. Besides our hairdresser services, you might also ask for a beautiful makeup or manicure!
In our salons, we are waiting for our customers, who want to grow young again, with hairstyle guidance and hair color planning. We know, that in the life of each woman, once comes a moment, when they don't feel comfortable with themselves, they want to change, so that they can regain their confidence, and they want to have a go at something new. The popular Be in style beauty programs are waiting for you in our salons in 2017 too.
  HAIRCUT FOR MEN
Showdown of women power in our salons!
The period of simple men hairstyle is over! You should have yourself a personal and stylish haircut which suits your personality! Do you have curly hair? Are you going bald? A great hairstyle and an awesome haircut worth a lot! There's an incredibly significant difference if a man's haircut is well done and it suits him. In our salons, our professionals creating the hairstyles accordingly the latest trends. With us you don't need to feel uncomfortable as a man, cosmetics are not only the privilege of women anymore! We not only care about your hairstyle! Our Luxury Barber services and beauty programs take care of your facial hair to be perfect for each occasion.
  VIP CHILDREN HAIRCUT
In our salon, every child is a VIP guest! Every parent knows the frightening notion of children haircut. We are also familiar with it! That's why we have started our haircut program for children, which focuses on patience, kindness and little presents for the small ones. Our hairdressers are kind and patient, and they create amazing haircuts for little princesses and for the little cool guys. Instead of hissy and crying, the visit of the hairdresser will be fun. Sounds great, right?
  HAIR COLOR PLANNING & DYEING, HAIR HIGHLIGHTING, OMBRE DYEING
You can stress your haircut and personality with the well-chosen hair color! We are waiting for you with a wide variety of colors, and if you desire something extreme, we will create it for you. We offer the wide variety of options offered by L'Oreal products. This way you can ask for lasting hair coloring hair coloring or washable colorful curls.
It might seem, that the Ombre and the Balayage ombre is a sudden fashion wave, but the gradual renewal of the technique kept the trend alive till now! The point of ombre dyeing is that the root of the hair color gradually fades into a much lighter color at the ends. It is a perfect solution for those customers, who always desired lighter hair or even blonde, but they haven't dared the whole color changing. In this case, the transition between the colors creates the proper contrast, so it won't be that flagrant.
The latest technique; Balayage ombre, results in soft natural-looking, sunkissed highlights that easily blend in as the hair grows longer. Whit this technique your colorist will create a more natural shade than the ombre, mixing more hair colors. The look of our hair stays trim for months.
  THE ART OF HAIR CARE
For us the health of your hair is the most important, that's why we offer you luxury and professional products, moreover, complementary treatments for all types of hair.
  THE KÉRASTASE RITUAL
The hair care will only be effective and professional enough if we plan beforehand with which chemicals we need to treat the given hair. We also need to know the features of the customer's hair and the problems waiting for a solution. That's why before the proper treatment we have introduced a hair diagnostics service, which we carry out with Kérastase hair therapy micro-camera. The Kérastase exclusive hair salons thanks to their proficiency turns the hair care for women into relaxation. According to Kérastase, each woman is unique and special. Thanks to the six product lines evolved for various hair types, every woman takes part in a personalized hair care program carried out by the Kérastase adviser hairdresser.
Our beauty packages include Kérastaseproducts, so that the luxury care at a favorable price, can be yours within a package. Choose these, and we will take care of your hairstyle to be trendy, besides healthy and shiny.
  ORGANIC, BIO HAIRCUT PACKAGE
Is the usage of bio and toxin-free products important for you during your cosmetics? Then, our Bio haircut package indeed perfect for you, because we solely apply organic, bio and finish products during these hairdresser services. First, we make a micro-camera diagnosis about the condition of your scalp and your hair, accordingly, a hair regenerating treatment. Finally, we finish with a trendy haircut, hair forming and style consulting.
  L'ORÉAL STEAMPOD
L'Oreal Professional had put its first private label product on the market; Steampod, which was developed jointly with the Rowenta Salon brand. It is under the protection of 8 patent system, furthermore, it is the first outstanding steam-straightener of L'Oreal Professional.
With the L'Oreal steampod, the hair becomes soft, sparkling and shiny. Due to the deep care, the natural, colored, highlighted, bleached or permed hair alike becomes treatable, and gains back its healthy vitality. It doesn't matter if your dream is the nail-straight hair or beautiful waves, the steampod is capable of attaining, besides regenerating the hair. The nourishing effect according to hair types lasts for 3-5 shampooing. As a result of the treatment the hair can be easily shaped, and the morning ritual is less long than it's used to be. Now you can find it within our hairdresser services.
  SMARTBOND, Hairbond – reproductive, structure building treatment
Have you always wanted to try lighter hair color, trendy dyeing, such as platinum or balayage ombre, but you were worried about your hair structure? Here comes the solution, from now on you don't need to compromise. From the hairdresser services, maybe the bleaching is the most burdensome for your hair because the bleachers which contain hydrogen-peroxide, lightening the hair from inside. Our treatment provides maximum safety during dyeing, it strengthens and rebuilds the hair structure constantly. In our salons, the bleaching is completed with SMARTBOND hairbond treatment, so that the process won't harm the hair. From now on, you can calmly change your hair color, without damage.
  NATURA KERATIN –  lasting hair straightening with keratin
Within our hairdresser services, you can resort a toxin-free procedure which results in a permanently straight and shiny hair, which uses keratin for the lasting result. If your hair is damaged, and you would like to experience the fast and easy hair care, you have to try this technique! This procedure basically a hair structure rebuilding treatment activated by heat so that it can be used in case of damaged hair. The hair becomes way more silky, healthy, and protects your hair from outside effects!
With this method, you can enjoy the straight, soft and shiny hair through 3-4 month. If until now you have had to deal with blowzy, raw, dry hair, now it can be stopped within a few hours and you will definitely be satisfied with your hair condition.
  HAIR LENGTHENING AND ENRICHMENT
Have you tried thousands of dietary supplements and home practices, but nothing has helped? Within few hours you can have a stunning long hair from European hair, with professional dyeing, cutting and by the application of several techniques. The wear of the hairpiece going to be comfortable and invisible, the hair can be used again, because it is a premium quality European hair, and besides the proper treatment it stays nice through 1-1,5 year.
Techniques
-lengthening with heat (mop of hair): with keratin, wear time: 3-3,5 months
-hair sewing: cold technique, wear time: 2-2.5 months
  WEDDING AND FORMAL HAIRSTYLES
In our salons, the wedding theme is quite highlighted, so that many brides choose us. During the past years, we have gained so much experience in connection with the world of weddings, so that we became the specialists of wedding trends. We follow and love them! Why would you settle for less than perfect on the Big Day? Choose the best ones, the professionals of the topic, choose us! In our salons, this service is the most popular, and so many brides cannot be mistaken!
In the Szabó Imre salons, you've got the chance to get the perfect formal hairdo. Be it a professional bun, a simple do up, or even a more complicated hair braid decorated with pearls, needles, flowers, glitter, feather or ribbon. Our hairdressers are doing their best with your hair. Choose us, not only on your Big Day but also for special occasions, like a prom.
  BEAUTY PACKAGES
Within our beauty packages, you can get a full service at a favorable price. Besides trendy and stylish hairdresser services, we can prepare your makeup and also your manicure so that the transformation can be perfect. Everybody can find the most suitable service, be the hair short or long, choose hair root dye or complete color with bio and organic products. Perfect choice, because you get far more within a favorable price.
We offer these packages for ladies and gentleman, which can be suitable for each occasion. Choose, which one you would like to try!
How its made?
Selection of our videos:
As you can see, in our salons you can find the great scale of hairdresser services! If you desire to have your hair done by a real professional, visit us and we can assure you, that your hair will suit your style and personality in a 100%! Check our services and make an appointment easily, online!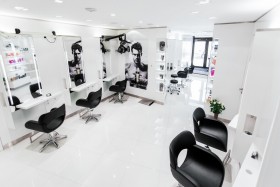 SZABÓ IMRE HAIR & BEAUTY – PEST
1056 Budapest, Belgrád rkp. 26.
+36 1 318 0410
+36 70 635 2235
pest@szaboimre.hu
Nyitva tartás:
hétköznap 07:00 – 20:00
szombaton 08:00 – 16:00
vasárnap zárva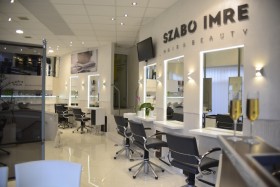 SZABÓ IMRE HAIR & BEAUTY – BUDA
1013 Budapest,Krisztina krt. 45.
+361 212 4407
+36 70 63522 26
buda@szaboimre.hu
Nyitva tartás:
hétköznap 08:00- 20:00
szombaton 08:00 – 16:00
vasárnap zárva